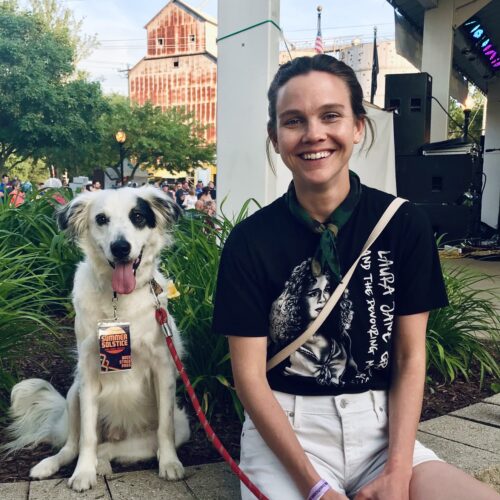 Casey Ernstes
Staff Farmer & Market Coordinator
Casey fell in love with agriculture by way of the bounty of wild blackberry bushes where she grew up. She learned about botany and local ecosystems by roaming the woods, and as a result, pursued a B.S. degree in Biology. She has a decade of experience in fundraising, campaign development, and administrative and operations work, but spends the most joyful time cooking large meals, organizing with neighbors, and mobilizing resources to meet the survival needs of communities impacted by food apartheid. 
Casey has worked at The Urban Canopy and interned at The Talking Farm, and will complete the University of Illinois Extension's Master Urban Farmer Training Program in May 2022. Since farming and working at farmer's markets in so-called Chicago (the traditional homelands of the Odawa, Ojibwe, and Potawatomi nations), Casey has sought out conversations with other farmers about how best to acknowledge and honor the history, wisdom, and technology of the Indigenous people from whom this land was stolen. Urban agriculture isn't just about soil health, organic farming methods, and season extension – it's also about how to preserve life on this land until we can return it to the proper hands.
Casey's hobbies include playing banjo, having bonfires with friends, hiking and biking, and joining more book clubs than they can keep up with. Her favorite food is a tomato sandwich on white bread with mayo and black pepper.
---