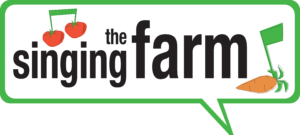 We're swooning for our August 15 Singing Farm Summer Concert Series with the rich, soulful tunes of Nora O'Connor.  Proceeds from this fundraiser concert and dinner support The Talking Farm, a 501(c)(3) not-for-profit educational urban farm. The series is generously sponsored by Sketchbook Brewing Co. So, get out your blanket and chairs and enjoy a freshly prepared meal by Chef Shannon Sudduth while being serenaded by Nora's vocals all in the open air.
We are bringing the grill back to the farm! Before the show, Chef Shannon Sudduth of Noir d'Ebene – whose Land & Ocean events have gained a following – will prepare a freshly grilled buffet-style meal at the concert site featuring delicious grilled pork and sides prepared with produce grown on the farm. We are now offering individual and kids tickets, along with a discounted pack of four tickets. There will be optional add-on tickets for wine and Sketchbook beer. A portion of each ticket will include a tax-deductible donation to The Talking Farm. To minimize waste, we are still asking guests to bring their own plates, utensils, and whatever else they want to set up their picnic site. 
After dinner, sit back and enjoy the music as Nora O'Connor takes the stage!  Nora is a Chicago-based musician whose vocal talents are the secret weapon behind some of the city's best performances and recordings. Nora performs solo and curates duo, trio, and small group performances with long-time local friends and collaborators.  She has toured with Neko Case, The Decemberists, Iron & Wine, and many more. When off the road, Nora is very happy to be in the studio with her band of 18+ years, The Flat Five. O'Connor also plays bass and sings back-up for Kelly Hogan, and has backed up (among others) Jeff Tweedy, Mavis Staples, Andrew Bird, The New Pornographers, Jakob Dylan, Archer Prewitt, Robbie Fulks, and Alejandro Escovedo. Though she may be primarily known for her signature honey-sweet vocals, she's a solid sender on guitar and bass, and an enthusiastic and inspired collaborator. Get ready to sing and dance along!  
MENU*
-BBQ Jerk Pork Tenderloin
-Grilled Corn + Vegetable Medley
-Vegetarian Baked Beans
-Farm Fresh Salad
-Hawaiian Rolls
-Homemade Bite-sized Sweets
*

Subject to change, no dietary restrictions accommodated
Details
Date: Sunday, August 15, 2021
Time: 4:30-7:30p- gates open at 4:30p and the concert will start at 5:30p
Tickets include dinner and a 75-minute concert: 
$60 single ticket for adults
$40 single ticket for children aged 5-12
$200 group of four adults