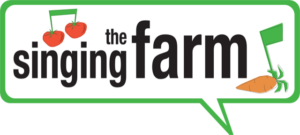 We are excited to announce The Singing Farm Summer Concert Series at the Howard Street Farm!  Grab a few friends, set up your blanket and chairs, bring all your best picnic gear, and enjoy a freshly prepared dinner by one of our restaurant-partners, while listening to live music all in the open air. Our third concert is September 13th with music by SBS Trio, beer by Sketchbook Brewing Co., and food by Big Jones. 
Each ticket will also include a 4-course dinner freshly prepared by Big Jones that features produce grown on the farm steps from your picnic site. The dinner is prepackaged and provides enough food to satiate four people and two people generously. We ask that guests bring their own plates, glasses, corkscrews, and utensils to minimize waste and cross-contamination. There will be optional add-on tickets for appropriately-paired wine from Perman Wine Selections and Sketchbook beer.
After dinner, sit back and enjoy the music as SBS Trio takes the stage! SBS Trio (Siebold/Bruno/Scott) is a collaboration featuring members of acclaimed Chicago jazz/funk group, Spare Parts (Mike Bruno, Drums / Colin Scott, bass) and Chicago guitar luminary, Chris Siebold (PSYCLES, Kick the Cat, Howard Levy, Maggie Speaks and Prairie Home Companion with Garrison Keillor). Together, they bring inspired jazz, rock, and funk interpretations of classic tunes and deep cuts.
Proceeds from ticket sales support The Talking Farm, an IL 501(c)(3) not-for-profit, and ticket sales are tax-deductible to the extent allowed under the law.
Menu
Sungold Tomato and Cucumber Salad with Roasted Peppers, Capriole Chevre, and Dill
*
Roasted Carrots and Scallions with Honey and Pepitas
*
Big Jones Recipe Fried Chicken – one whole chicken (8 pieces)
*
Buttermilk Biscuits with Garlic Herb Butter
*
Baked Butternut Squash Pudding with Peelcorn Oat Streusel
Please note: no dietary restrictions can be accommodated
*Members: check your email for a link to discounted tickets
SBS Trio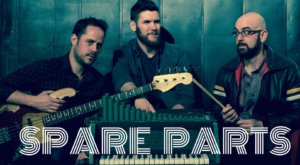 Sponsored by

Featuring